Trevor Hayley
Funeral and Life Memorial Celebrant
A Caring Presence for you and your family so you can Celebrate a Life
Servicing Greater Adelaide, Fleurieu, South Coast and Adelaide Hills Regions of South Australia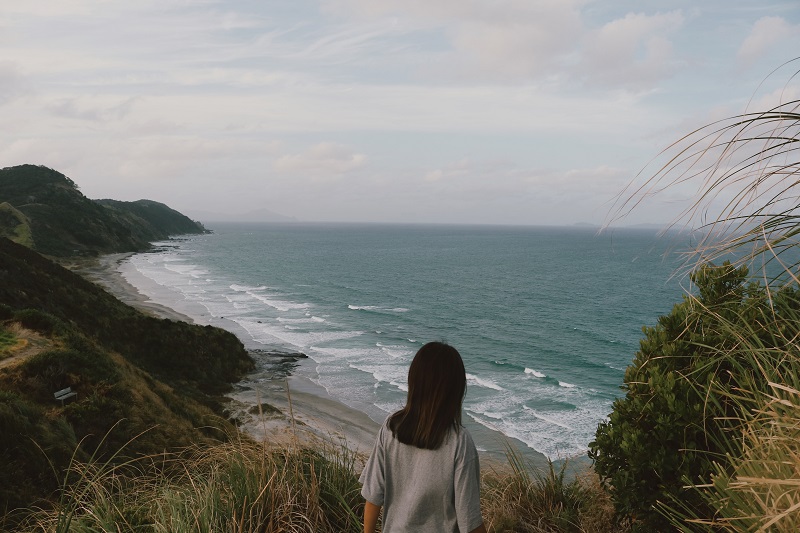 Is there anybody out there? #31
This blog continues on the series 'Is there anybody out there?" Feel free to read the previous chapters here
You have been neighbours for twenty years. You noticed something was up, and you had plucked up the courage to go and visit your neighbour Molly. A couple of weeks back, Patrick had taken the plunge, and in a very quite and humble way, asked Molly out, and she had said 'yes.' It was a beautiful moment. The next 'date' had been and gone, and you were both back down at the cafe.
'Gee, that camellia bush is look stunning Molly. Are you glad you planted it.'
'Yes definitely. Everytime I see it, I think of him. He would have loved it too. It is kind of a reminder of the love we shared'
Molly was blushing a little. You had been getting together long enough to know the triggers.
'I would not have thought, I would ever go into that intimate space again, but there may be a possibility.'
There was alarm bells going off inside your head at this comment. You were wondering whether these kind of thoughts were too soon. You were not quite sure what to say, when Molly saved the moment.
'When Patrick and I get together, we talk a lot about our partners. It is almost like husband is there with us.'
Molly sipped her coffee 'Patrick's situation is a little different than mine, given the way it is ended. But a comment you made a little while back had really helped.'
'What was that Molly?'
'When you said, that although life had not turned out the way we planned, we both wanted the same thing now. Quite insightful. It made us realise there was more to life for us yet.'
You were noticing the number of times, Molly was using the words 'we' and 'us' and you were starting to realise that maybe things were getting serious.
'I am really happy for you Molly. Do you think it is time?'
Molly paused for a moment. You could tell the answer to this question, was going to settle her mindset, and the possibility of new love.
'Yes it is time. This is only possible because of these weekly sessions we have had. You have been so kind and so supportive. I have come to realise that all of the work needed, has already happened. We have always kept husband in the conversation.'
'Well he was, and is a very big part of you I suppose.' you replied 'It is all about carrying the memory, and considering the future.'
'Well it is because of you, that for me, and hopefully Patrick, love can be a part of our futures. I can have the space of husband and Patrick both being in my life.'
'Wow Molly. You are really seeing Patrick in your future?'
'Yes' sighed Molly. I really am.'
You stop and reflected for a moment. You were torn between the fact it seemed to soon, and the 'work' that Molly had referred to, that maybe was enabling this thinking.
'Well I suppose you know yourself, better than me' you replied 'All I ask is that you do not rush into anything.'
'Yes I am going to need to answer that question with Jessica and the family as well. She will be concerned that I am rushing in.'
You could see that Molly was thinking this through.
'I had a wonderful adventure of love with my husband. I am ready for the adventure to continue.'
You could see the conviction in her eyes. It was time to leave any doubts or caution behind.
'Ok Molly. You have got me convinced' as she smiled back at you.
'We will be going out again tomorrow evening. We do call each other most days. But I can see how invested you are in my journey. Would you like me to bring him next week?'
'Yes that would be nice. But are you sure, Molly. I mean it is your journey.'
'Yes I am sure. When we get together tomorrow night, I will see whether I can move the conversation a little towards future. I know it seems like I am rushing, but when you know you know.'
'Can you imagine him in your bedroom?'
The question got out before you had had a chance to filter it. But it was too late now.
'I have considered that question' said Molly cautiously 'and the answer is yes. But, I am traditional in these matters. We would need to be married first.'
The 'married' word hit you between the eyes, and this time you could not keep your face neutral.
'Married!'
'Yes said Molly. 'I can definitely consider this question now. It is either yes and see how it goes, or no, and be alone for the rest of my life. It would seem there is much at stake.'
You remembered back to your thoughts of leaving your doubts behind. 
'Well' you replied 'I am looking forward to your continuing story. It has been a wonderful and insightful chat today.'
'Maybe the silence has been broken, Molly.'
'Yes' said Molly smiling 'I think it has.'
 This commentary in this blog is intended to be general in nature. It is just some observations from one fellow traveller in life to another. If anything in this blog raises issues for you, please call Lifeline on 13 11 14 or consult with a trusted medical professional.