Trevor Hayley
Funeral and Life Memorial Celebrant
A Caring Presence for you and your family so you can Celebrate a Life
Servicing Greater Adelaide, Fleurieu, South Coast and Adelaide Hills Regions of South Australia
Prince Philip, Duke of Edinburgh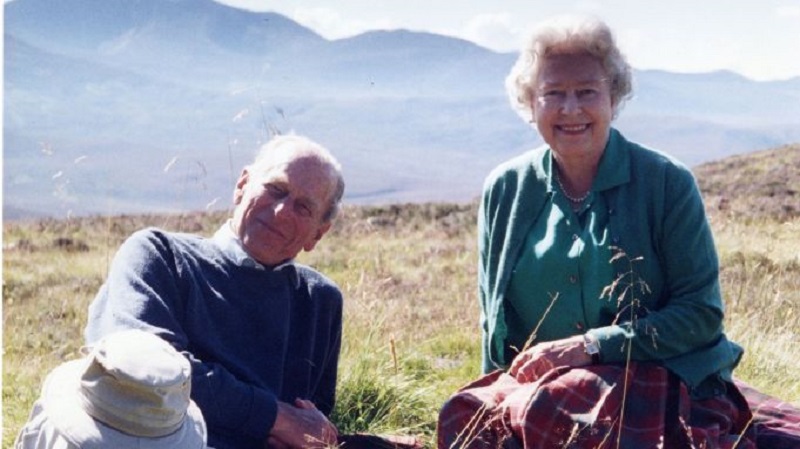 Funeral and Memorial thoughts #7
This picture, released by the Her Majesty, The Queen, is one of her favourites.
The announcement came;
"It is with deep sorrow that Her Majesty The Queen has announced the death of her beloved husband, His Royal Highness The Prince Philip, Duke of Edinburgh. His Royal Highness passed away peacefully this morning at Windsor Castle."
And with this sad news, 'Operation Forth Bridge', the code which signals the death of the Duke of Edinburgh, was activated.
This is no ordinary death, and the world paused.
Words of duty to country and the Commonwealth, his military service, and faith have been widely reflected on.
The service, was conducted in accordance with the Duke's wishes; a simple military funeral, without a eulogy or sermon. It was complete with a horse drawn carriage, processing his hat and gloves, and a green jeep, custom made to journey him to his final resting place at St Georges Chapel at Windsor Castle. 
His fingerprint, was in every aspect of the service, providing images that will always be chiseled into my memory. It was beautiful, it was respectful, with a touch of intimacy, encouraging all of us, to reflect on a man, most of us have known all of our lives.
But what has also been reflected on, is the bereft and solitary figure, the image of Her Majesty, as she is confronted with the loss of her husband and soul-mate of 73 years, a marriage, a romance, forever changed by the abdication of her uncle, and then death of her father.
The father of her children, the light of her life, the one she gave herself to in 1947, and stayed with until 2021. The one, through all of the duty and all encompassing role of The Queen, stayed true.  
There was no Queen without Prince Philip, and no Prince Philip without The Queen. The world owes much to the stability this has brought for so many years.
The Queen has vowed to continue on, as much as she can, and by doing so, will pay tribute to the legacy left by her husband. 
At the conclusion of the service the commentators were at a loss for words.
It felt like every word, every syllable, and every sentence mattered. What we had all seen was something quite beautiful, and a fitting tribute for a remarkeable man.
No words were needed, his life, now in memories, said it all.
But then the comment was made, typifying what we had witnessed. The loss of a Husband, Father, Grandfather and Great-Grandfather, and a family gathering, coming together, to say goodbye.
Coming together.
And maybe, just maybe, the whole world.
The commentary in this blog is intended to be general in nature. It is just some observations from one fellow traveller in life to another. If anything in this blog raises issues for you, please call Lifeline on 13 11 14 or consult with a trusted medical professional. 
Photo courtesy of The Palace, via Twitter