Trevor Hayley
Funeral and Life Memorial Celebrant
A Caring Presence for you and your family so you can Celebrate a Life
Servicing Greater Adelaide, Fleurieu, South Coast and Adelaide Hills Regions of South Australia
People have Amazing Stories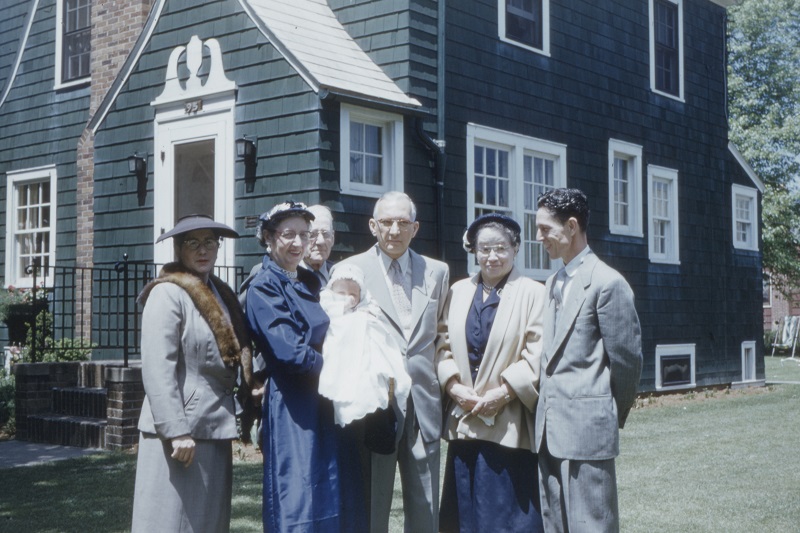 Because of death we appreciate life #11
What thoughts come to mind when you look at the picture above?
It seems like a special family day; the baby seems to be the focus, surrounded by parents, grandparents, aunties, and even great-grandparents. I wonder whether this is the first grandchild? I wonder whether this was after many years of 'trying.'? What is the story of the more experienced in the photo? What did the child grow up to be? Could it be that in a few years time, the baby, now grown up, is now the great grandparent, and in a similar photo? Or what about this? 
'Mary' was born just after World War 1 in country New South Wales. She was the school high jump champion and competed in state finals. She use to ride to school on her horse with both her brothers on board. They laughed all the way there in the mornings, until Terry fell off and broke his arm. 'Mary' trained as a nurse and worked in London during World War 2. She met Prime Minister, Robert Menzies once. And Dawn Fraser. She preferred Dawn. She only marched once because she didn't want her sons conscripted. Her favourite dance is the samba, which she still is pretty good at……….
Imagine meeting some of your childhood heroes in person? Prime Minister Robert Menzies and Olympic swimmer and Gold Medalist Dawn Fraser? What would it have been like to meet those people? The memories may still be quite vivid in Mary's mind. The sad thing is, that unless Mary is asked, she will probably never share the stories, but sitting down with a cup of tea, it could be quite a different scenario, becoming a memory for the next generation. And it could be in these precious times, the conversation will 'take over' from the two present, transforming them into a new an exciting world of richness and connection.
I think the takeaway is clear. Spend the time to invite people to share their stories. It probably won't be a short five minute conversation, but more an hour or two. Or maybe it will be over a number of installments. How cool would it be to hear a story so compelling that you can't wait to come back for more. For the listener, it may be just the inspiration needed for their own life.
The line 'we must catch up' often does not result in actually 'catching up.' It becomes lost in the busyness and chaotic-ness of life; work, family and social media. But maybe, and I am talking to myself here, we need to follow through on the 'catching up' thing, as if we are truly valuing connection, we will need to initiate. I think as humans we really do value connection, it is just maybe a little too much effort, or maybe it will involve another space in our lives; or worse, we may become vulnerable as we share our own story.
I have heard it said that time is valuable. And because it is valuable we should not waste it. There is also an argument to say, though, that if we choose to 'waste time' with human connection, it is actually not wasted at all, as it enriches our life. Life moves fast, but let us look for the 'slow' moments, as this, I believe is where the 'magic' happens.  
The commentary in this blog is intended to be general in nature. It is just some observations from one fellow traveller in life to another. If anything in this blog raises issues for you, please call Lifeline on 13 11 14 or consult with a trusted medical professional. 
Photo by The Joy of Film on Unsplash