Trevor Hayley
Funeral and Life Memorial Celebrant
A Caring Presence for you and your family so you can Celebrate a Life
Servicing Greater Adelaide, Fleurieu, South Coast and Adelaide Hills Regions of South Australia
Our Carbon Footprint when we Die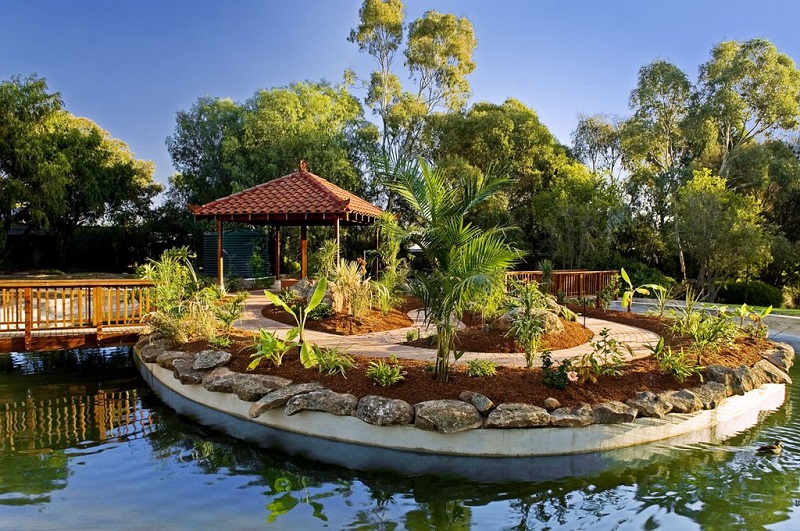 Funeral and Memorial Thoughts #1
Centennial Park in Adelaide. A beautiful cemetery oasis. With the growing thinking of environmental impacts across industries and in the home, it was only going to be a matter of time, before attention turned to our carbon footprint when we die. If you think about what happens in a traditional funeral or memorial, there is a bit to consider:
Chapel Service
Transportation of deceased to the funeral home, and then to the final resting place
The coffin or casket, and what it is made of
The crematorium and cremation process
Interment of the ashes, remains or the burial.
I know that crematoriums get to around 900 celsius, and although often gas fired, do require quite a bit of energy to keep them going. Or if you think about coffins, that are often made of MDF material, that do break down over time, but, however; there are still quite a number that need to be manufactured on a daily basis. I know from my interactions with the funeral industry that the environment has been considered over a number of years. You just need to look at cemeteries now; they can be lush stunning gardens.
But it would seem over recent years, this is even more so, as the word 'natural' has been put towards many of the funeral processes. I know that the traditional MDF material is starting to be replaced with cane, bamboo which is a far more natural material to break down. There are 'non-fire' alternatives to cremation now.
Consider resomation or "bio-cremation," which uses heated water and potassium hydroxide to liquefy the body, leaving only bones behind. The bones are then pulverized, much as in regular cremation, and the bone fragments are returned to the family in an urn. Sounds quite scientific and well…….
And yes it is true; the ashes are in fact 'pulverised bone' as bone does is not consumed by fire. Here is an interesting article of other options. Natural burials are now 'a bit of a thing' and also extremely environmentally friendly. Also consider these options:
buried or cremated in a cardboard coffin (ask about chemicals though)
be buried at sea (check with local authorities)
interred (buried) vertically to save space
wrapped in a shroud or bio-degradable body bag
make the headstone a tree, as an option from traditional stone
calculate the 'carbon-footprint' of your death', then leave the appropriate amount in your will for trees
you can even have the ashes, turned into a diamond
The takeaway from this post is that things have moved quite significantly in the funeral industry, and most firms are across the latest in environmental trends and practices. It is just a matter of asking the question, expressing your wishes as a family, and seeing the advice and guidance they give you.
If these matters are of concern to you, that you would consider at the time of a death, well definitely inquire. Your loved can truly rest in peace, knowing that their carbon footprint has been reduced to a minimum.
The commentary in this blog is intended to be general in nature. It is just some observations from one fellow traveller in life to another. If anything in this blog raises issues for you, please call Lifeline on 13 11 14 or consult with a trusted medical professional.
Centennial Park (Adelaide) Photo courtesy of http://mapio.net