Trevor Hayley
Funeral and Life Memorial Celebrant
A Caring Presence for you and your family so you can Celebrate a Life
Servicing Greater Adelaide, Fleurieu, South Coast and Adelaide Hills Regions of South Australia
It's all about the '-' Dash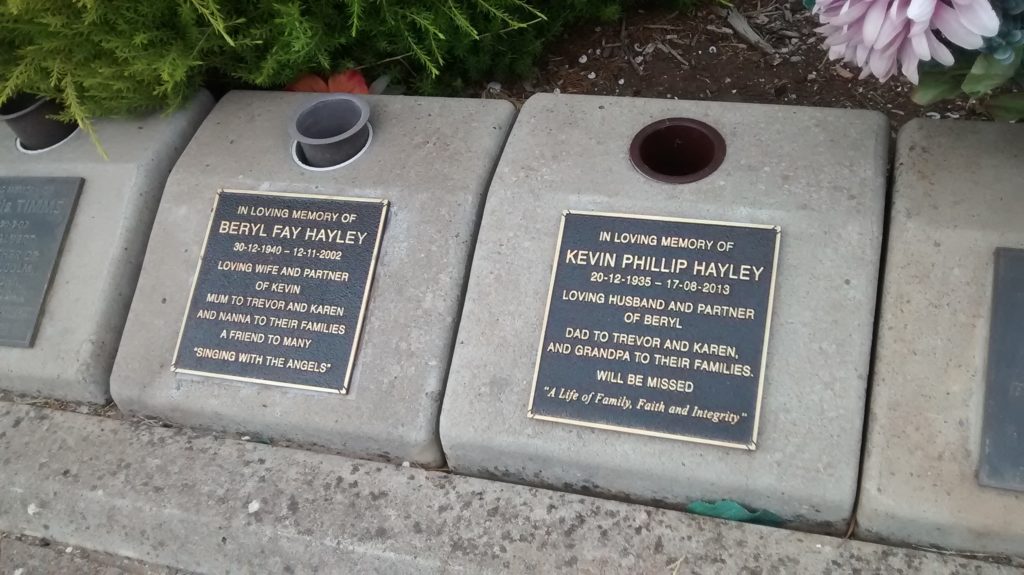 Because of death, we appreciate life #7
If you have attended a funeral or memorial service recently, you may have heard the poem 'The Dash' written by US born, Linda Ellis in 1996:
I read of a man who stood to speak at the funeral of a friend. He referred to the dates on the tombstone from the beginning… to the end. He noted that first came the date of birth and spoke of the following date with tears, but he said what mattered most of all was the dash between those years.

For that dash represents all the time they spent alive on earth and now only those who loved them know what that little line is worth. For it matters not, how much we own, the cars… the house… the cash. What matters is how we live and love and how we spend our dash.

So think about this long and hard; are there things you'd like to change? For you never know how much time is left that still can be rearranged. To be less quick to anger and show appreciation more and love the people in our lives like we've never loved before. If we treat each other with respect and more often wear a smile… remembering that this special dash might only last a little while.

So when your eulogy is being read, with your life's actions to rehash, would you be proud of the things they say about how you lived your dash?
By Linda Ellis, Copyright © Inspire Kindness, 1996, thedashpoem.com. 
It kind of makes you think. When we are waiting for the birth of a child, it seems to take forever for the day to come. We make our plans, and we do all that we can to prepare for the wonderful day to come; do all that we can to be ready. The same can be said for funerals. As I have said in a previous blog, as humans, we have the need to mark the end, when a life comes to a close. To celebrate the life that was, and to give them a good send off.
But between the birth and death, bookend parts of life, we have years and decades to make the most of the life we have. For some it may be short, while for others long. It is this time, that the poem refers to as the dash. It certainly makes me think. Am I doing all that I can to make a positive difference in the world, perhaps even leave a legacy for the next generations? Are people around me being encouraged, supported, nurtured, to do all they can to make their own positive difference?
I am kind of hoping, in my memorial service, where they talk about my dash, all I can hope for is that what I have given will be so much more than what I have taken. It is here, that life will be worthwhile. It is an amazing observation, when I look at the two dashes on my parents plaques, above, that although they may be small on the plaques, in their own small way my parents did all they could to make the world a better place. That is certainly the legacy they left for me.
This commentary in this blog is intended to be general in nature. It is just some observations from one fellow traveller in life to another. If anything in this blog raises issues for you, please call Lifeline on 13 11 14 or consult with a trusted medical professional.
Photo courtesy of the Hayley Family Vault