Trevor Hayley
Funeral and Life Memorial Celebrant
A Caring Presence for you and your family so you can Celebrate a Life
Servicing Greater Adelaide, Fleurieu, South Coast and Adelaide Hills Regions of South Australia
Funerals and Memorials – Dad's Journey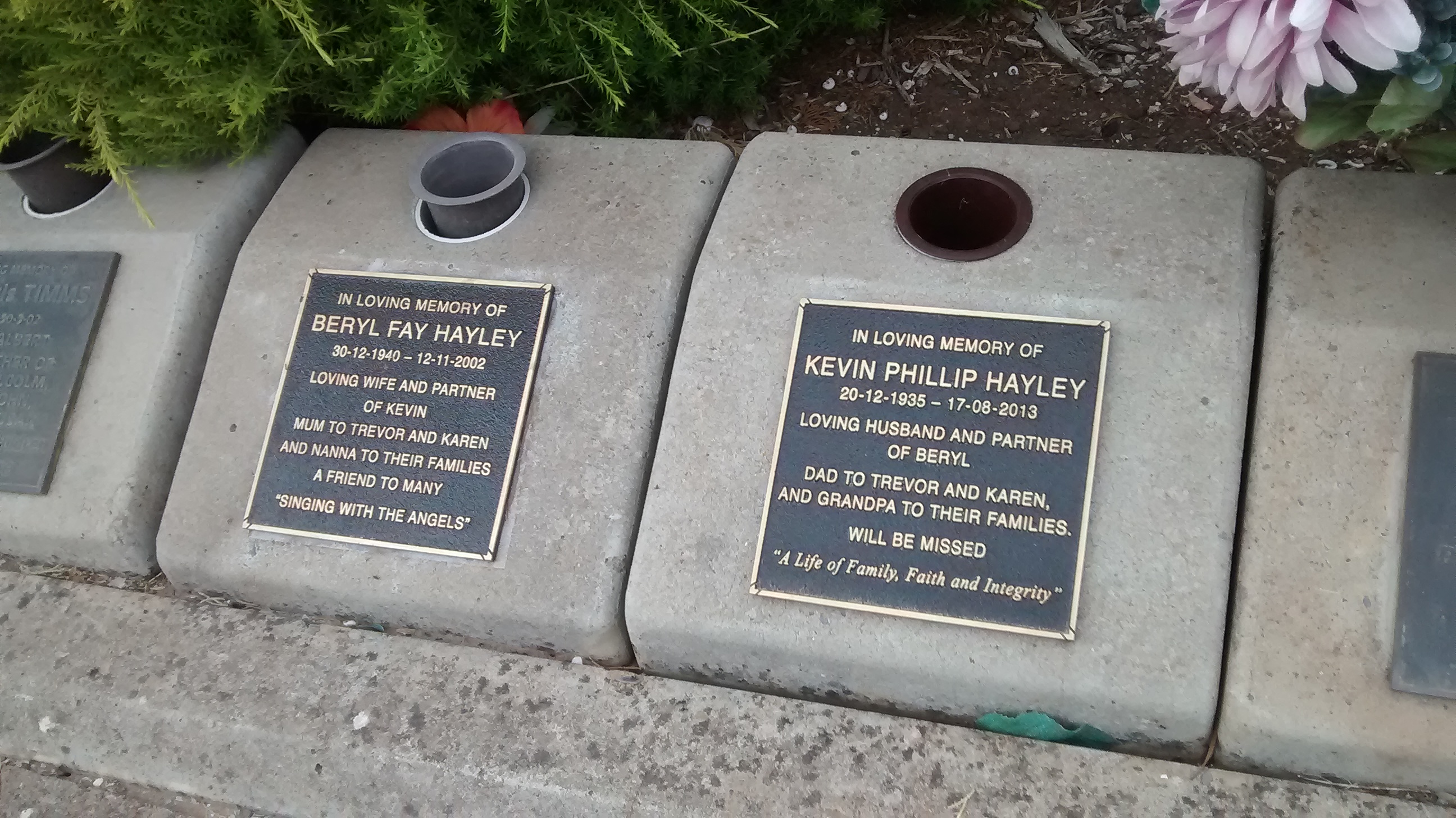 Expressing your wishes #3
Continuing on with this series with what happened with my Dad a few years back, when he left us. I have already looked in previous blogs at Advance Care Directives and Powers of Attorney, those documents that we all need to have. As I said last post, unless you are feeling absolutely confident with these matters, please use experts you are comfortable with.
So Dad had died. and now our attention needed to turn to his funeral. In fact the choice of Funeral Director comes very early, as this is the way Dad's physical presence will be transported from the hospital. The question actually came from hospital staff "What arrangements have been made?"
Again we had already had such discussions, and so we went with who we as a family had used for Mum. In fact when the time for the meeting with the Funeral Director came, it was actually the same person who attended to Mum's funeral. Funeral Directors are really good at looking after families, particularly when they have been involved with the family before.
Dad was a member of a Church, and so that decision was an easy one. Dad had also discussed his funeral with the Minister;  hymns, Bible readings, and so, it was just a matter of finalising details. The Church was also going to attend to the afternoon tea, which was rather lavish as it turned out. Things go so much better when discussions are had beforehand.
The funeral was a wonderful and fitting tribute for a man who took one day at a time, and tried to live simply. A man who lived without his wife for a number of years, moved from the family home, but in the last few years had a growing number of medical conditions. My sister and I shared the eulogy, which was a healing act for the both of us. All of the people he had touched were there. I could not have had a better Dad.
Funerals, when the coffin is present; and memorials, when the coffin is not, can be expensive. It is almost one of those things you forget about, when dealing with a recent death. My experience with Funeral Directors has been one of care, empathy, compassion and attention to detail. They do the hard work, so you are free to do what you need to do. There are a number of options for funeral expenses on the market today; these are the most common:
Pay at the time – this is when no prior arrangements have been made. Usually at some respectful time after the funeral, you will receive an account for payment. Some firms require a deposit, while some do not. The Industry calls these 'At Need Funerals.'
Funeral Bonds – much like a term deposit, you purchase a bond, which grows with interest, and will be available when the time comes to pay some or all of the funeral expenses. Dad had one of these.
Funeral Insurance – an insurance product that covers funeral expenses to an agreed value at the market rate when the time comes. Premiums can be paid at whatever regularity you are comfortable with.
Prepaid funeral plans – arranged with a Funeral Director, you arrange and pay for the funeral or memorial in advance. The price is locked in at whatever the market rate is at the time of the arrangement.
Obviously, I am not going to recommend one over the other. You will need to consider your own circumstances and come to your own conclusions. Just make sure you do your research before signing up. I know for our family, having the funeral bond was a wonderful and caring arrangement Dad had in place, with his Financial Adviser. All I had to do, was make the call.
Dad was cremated and a little while after, we placed his ashes next to Mum's. For us, because of our faith, we were able to take comfort that they truly were resting in peace. In fact when we got to the cemetery, we saw that Mum's plaque was rather faded (technology had improved quite a lot since then), and we almost heard Dad shouting from heaven, "Replace the Plaque!" which we did. So nice to see whenever I find myself dropping in. On to more of Dad's journey in the next post.
The commentary in this blog is intended to be general in nature. It is just some observations from one fellow traveller in life to another. If anything in this blog raises issues for you, please call Lifeline on 13 11 14 or consult with a trusted medical professional.
Photo courtesy of the 'Hayley Family Vault.'