Trevor Hayley
Funeral and Life Memorial Celebrant
A Caring Presence for you and your family so you can Celebrate a Life
Servicing Greater Adelaide, Fleurieu, South Coast and Adelaide Hills Regions of South Australia
Death within the Aboriginal Culture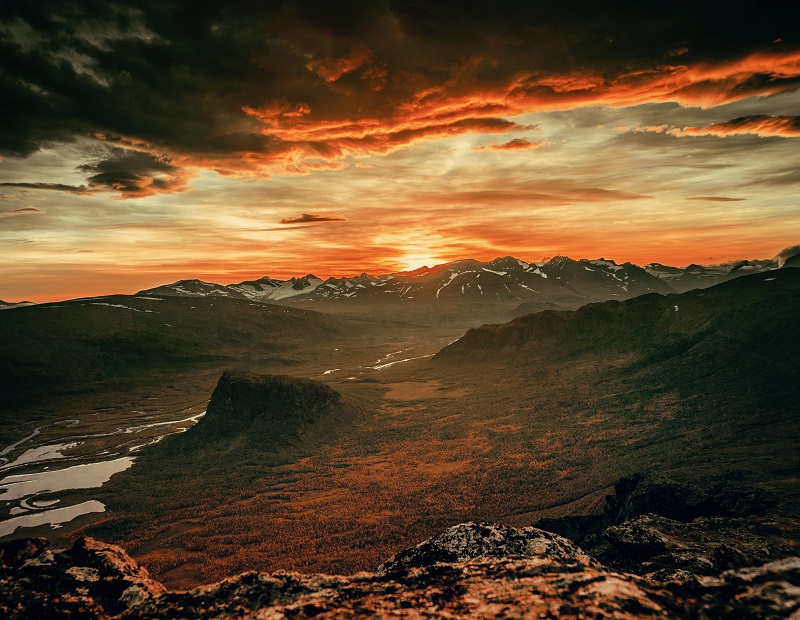 Death and Other Cultures #1
Let me start off this post by acknowledging the traditional custodians of the Adelaide Plain, the Kaurna (pronounced 'gana') people, and pay respects to their connection with the land, and to their Elders, past, present and emerging. I have thought long and hard about whether it was appropriate to write on this subject, given I am not from the culture, but I suppose, if I can do anything to promote understanding, I will.
So what should I write about? Maybe I should start off with a memory. I can remember in a previous role as a pastoral care worker, when it was announced, a significant person within the Aboriginal Community had died, all was put on hold, and members of the Aboriginal Community would attend the funeral, even if it was in a far off place. It was not a matter of 'if' with these events. The tie to the culture was so strong, there was no question in their minds, or any of us for that matter, they would attend. To witness such devotion to culture was very admirable and inspirational indeed.
I was told at the time, that the rituals around the death within the Aboriginal Culture is referred to as 'sorry business.' It is probably not sorry in the sense of "I am sorry this has happened" but more the shared and communal sense of grief and loss the death has brought about. It is truly felt by a large number of people, and to not attend would mean the community is less, than if all are present. The death is not only felt by the immediate family, but by the wider community as a whole; such is the camaraderie, family and kinship that exists within the Aboriginal Culture. The family is not a self contained unit, but a significant part of the wider community.
In the conversations I have had with Aboriginal People, is the key sense of their connection to the land, and when they describe where they are from, they refer to the 'Country' they came from. If they have the need to return home, for instance for 'sorry business' it is a return to 'Country'. There is not only one 'Country' in Australia; there are in fact over 200 regions in Australia, each with its own language, customs and rituals. I have seen paintings of the Adelaide plains at the time of European Settlement, and it was a beautiful, pristine and well-kept place.
Although I have no concept of the tie to Country an Aboriginal person has, I often find as I look around, and see a fair bit of 'Country' is now covered with bitumen and concrete; I feel rather sad that we very rarely feel the land between our toes. This feeling would be even more so for an Aboriginal Person who loses this connection, in the name of progress.
Indigenous Australia has many and varied beliefs regarding physical and spiritual responsibilities to those who have died. One belief many Australian Aboriginal people share, is once the deceased is returned to country through burial rites, they should remain there, such is the personal and intimate link to 'Country' and their ancestors. It is unfortunate, in the past, many Australian Aboriginal ancestors have been removed from 'Country' to be scattered throughout the world as part of collections. Many indigenous Australians have taken on the responsibility of returning their ancestors to where they belong.
Although I have never attended 'Sorry Business' , I still give pause an wonder about the wealth of wisdom that may have been lost, particularly if it is an Aboriginal Elder. For the Elder, who has had knowledge passed down to them; maybe memories of the richness or Aboriginal Culture, connection to 'Country' , gradually being lost, must feel overwhelmingly sad. My hope is future generations will be there for the wisdom to be passed on.
According to the Creative Spirits website there are some other cultural aspects of 'Sorry Business' that are starting to be lost.
Crying is a significant part of ritual; it is how the grief is shared and felt amongst the whole community. And when I mean crying, it is an overwhelming and impassioned wailing; if all are doing, becomes a beautiful outpouring of love. Westerners are a little more restrained in this area; we don't like to express our emotions, making it much more an inward and private journey, and this way of grieving is becoming the norm in Aboriginal Communities. To not be able to cry and express emotion would feel strange to an Aboriginal grieving person.
Togetherness is a significant part of ritual; as 'sorry business' is a communal event, everything is done to ensure those who are coming from out of town feel welcome. There would be sitting down, sharing stories, eating and sharing, paying our respects until the body is put away. After that, the gathering would continue in whatever way it needs to. Westerners instead go for small private affairs called 'funerals or 'memorials'  where although there is a community, it is only made up of close family and friends.
Hugging and embrace are a significant part of ritual; the Aboriginal Culture shows care and concern through hugging and embrace, to those in sorrow. Westerners keep it safe by shaking hands.
Kinship and family structures are a significant part of ritual. Yolnu elder Djambawa Marawili from Arnhem Land in the NT explains how funerals strengthen family ties and relationships:
"It is really very important that the kinship structures are laid on, the patterns and designs are all there, we always use them, the stories beyond this country we always share to the children and also to tell the other groups that are coming to join with us, our neighbours, yothu yindi [Yolngu for "child and mother"] or märi gutharra ["grandmother and grandchild"] they are "title-y" connected. That's why they always learn when we have närra thing [important ceremony] or when we have death, that's when we get together. And it goes along, it's telling us that we are really "title-y" connected like in a märi/gutharra yothu/yindi."
There are many other rituals. For my way of thinking, there is something beautiful and natural about how Aboriginal People come together to share the passing of a loved one. Grief becomes a shared experience where healing becomes a communal responsibility. When I see the isolation and loneliness that grief may bring, I wonder, as a western civilisation whether many of the indigenous cultures around the world, including here in Australia, have something to teach us.
The commentary in this blog is intended to be general in nature. It is just some observations from one fellow traveller in life to another. If anything in this blog raises issues for you, please call Lifeline on 13 11 14 or consult with a trusted medical professional. 
Photo by Arto Marttinen on Unsplash