Trevor Hayley
Funeral and Life Memorial Celebrant
A Caring Presence for you and your family so you can Celebrate a Life
Servicing Greater Adelaide, Fleurieu, South Coast and Adelaide Hills Regions of South Australia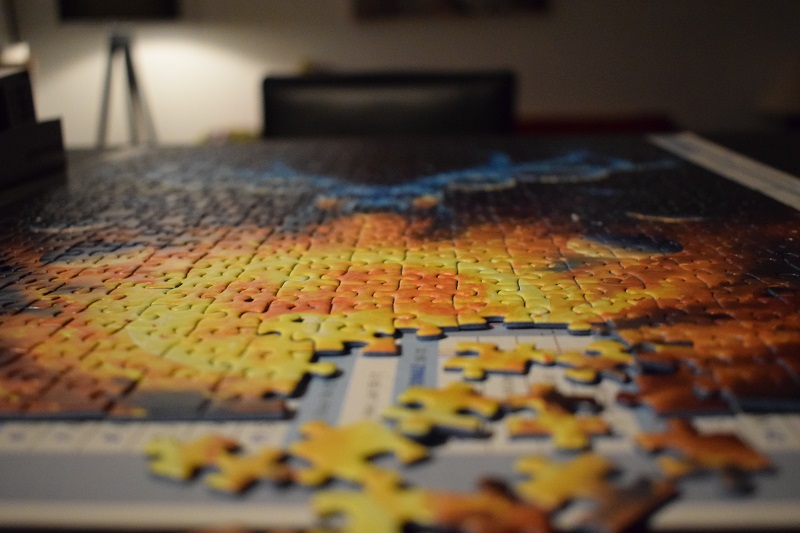 Is there anybody out there? #16
This blog continues on the series 'Is there anybody out there?" Feel free to read the previous chapters here
You have been neighbours for twenty years. You noticed something was up, and you had plucked up the courage to go and visit your neighbour Molly. There had been many revelations of late, even in the car driving down to the cafe, and you were ready to take stock. Of course only if this was OK with Molly.
As you were driving down, Molly was reflecting on how she desparately missed her husband. At that point of intimate sharing you proposed that, maybe, love cannot be turned off. It was at this point, Molly realised she still loved her husband, even though he was not physically around. It had been quite a revelation for the both of you.
You arrived down at your usual cafe, and after ordering you propose the following. "Hey Molly" you start. "There certainly has been much going on of late, and I know for me, I need to take stock. What do you think?"
"Yes I agree" replied Molly. "You have been a wonderful listener. I would love to hear your take on things."
"It that ok?" you respond. "I may not get it all exactly right, but I would do my best."
Molly nods.
You start. "I was quite scared to come over at the beginning. I was not quite sure what to expect. I pivoted between yes and no many times. But in the end, I suppose I was compelled."
"Yes" replied Molly, "I can remember not wanting to answer the door. I did not know what I really wanted. I just knew I desparately wanted him back. I was intolerably lonely. I knew that. It was a real effort at the start; I remember you knocking on the door a few times until I emerged."
"I had to keep reminding myself" you continue, "You had lost your life partner, and I had no idea how that would feel. So I suppose any reaction was more than OK. You were just being honest."
"The COVID-19 thing has not helped" continued Molly "But it was great we were able to set up the regular weekly sessions. I have really enjoyed our porch sessions."
"And I became very comfortable with you. I could tell you pretty much everything." Molly contiued.
"It was nice to be invited down to your special place" you continue. "I can see why there are so many memories here."
"Yes" continued Molly. "And that led me on to conversation I thought would never come. Such special memories."
"You mean the smoke?" you ask.
"Well yes" smiled Molly. "Setting the sheets alight comment was a bit of a risk, but although you were a little embarrased to hear, you handled it really well."
"Well I need to thank you for that risk" you continue. "Because I really think now you saved my marriage. I have been pleasantly surprised with the difference it has made. It is a beautful thing, and I can see why you are missing it."
"And also for Jessica, hopefully" Molly replied. "Thank goodness I have been able to sleep in our bed again. It is in these times, the memories are the most vivid. I am so blessed to have those moments."
"I got my daughter back. And she probably got her mum back." It was really good of you to leave us that time."
"Yes, I appreciated the lunch last week" you reply.
"My pleasure" Molly reponds.
"And what about your family" you ask.
"Well" continued Molly "It was strange at first, particularly when I was going through his stuff. It seemed like I did not want anyone in my private space. But bit by bit, I have been able to involve them."
"I do have a question" you venture. "Do you think I was the right person over the last little while, or should it have been one of the family?"
"No you were the person" Molly replied. "You have helped me to face up to things. I would not have been able to without you."
"Thank you Molly" you respond.
"So, what is this grief thing" you ask.
Molly thinks for a while and then repsonds "With both with the cafe and the bed, it seemed I was able to remember with fondness those moments, moments I would have again if I could.  Those moments were as strong as the loss I am feeling. Maybe the secret is to embrace all of it."
"That is a beautiful way of putting it" you reply.
"In fact" continued Molly. "I was wondering whether there may be love again."
You do not really know how to respond to such a comment. There were probably no words. But it was interesting that the thought was starting to form. Something certainly for Molly to drive. 'No matchmaking' you decide.
"Anyway" Molly continued. "Next week there are a couple of boxes I would like to share with you. Can we make it at my place next week?"
"Yes, that will be fine" you respond. "We can look at the camellia together."
This commentary in this blog is intended to be general in nature. It is just some observations from one fellow traveller in life to another. If anything in this blog raises issues for you, please call Lifeline on 13 11 14 or consult with a trusted medical professional.
Photo by Mor THIAM on Unsplash